"Pass the potatoes, please!"
That phrase isn't one you would hear any place but your own home, or maybe Grandma's house. Unless, of course, you are dining at Fairview Farms Restaurant, central Illinois' most unique dining experience.
Since 1952, Fairview Farms has made fresh food served family style as well as individual plate meals. Families can gather around one of our tables and pass the dishes, whether it be fried chicken, Swiss steak or roast beef, real mashed potatoes and gravy, corn or green beans and, of course, the signature corn fritters that have been on our menu from the start.
Our restaurant is an old farm house built over 100 years ago. It became, and remains, the center of the restaurant after Claus and Amelia Heuermann, who owned the house and surrounding farm land since 1911, opened to diners looking for a good chicken dinner.
The seven rooms used for dining hold 300 customers, including small and large groups, and the knotty pine walls are adorned with more than 250 plates collected from around the world, adding to the relaxed atmosphere of the restaurant. The traditions started by the Heuermann family, including impeccable service, continue today with new owners, Donald and Jeanne Carrell. You might already know them; they have been faithful employees of Fairview Farms for many years.
Let us serve your next home cooked meal. We are open Tuesday through Saturday from 11 a.m. to 2 p.m. for lunch and starting at 4:30 p.m. for dinner and we open at noon on Sunday.
Let Fairview Farms become one of your family traditions.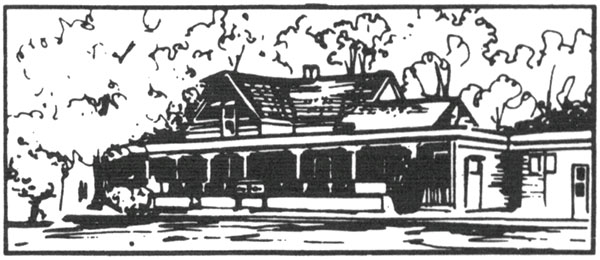 Our History
While Fairview Farms Restaurant dates to 1952, its origins actually go back four decades earlier, when Claus and Amelia Heuermann bought the 1897-98 farm house and surrounding acreage in 1911 and began the family farm.
It was in 1952 that Claus and Amelia remodeled the original farm house and opened Fairview Chicken Dinners, the original name of the restaurant. As its reputation for great food and service spread, the restaurant became a popular destination.
Changes came in the mid-1970s when Amelia turned operations over to the second generation of the Heuermann family. It became a reservation-only restaurant from 1975 through 1984, but when a third generation of the Heuermann family, Linda McKeever, purchased the restaurant and land in 1985, it once again became a popular destination.
In October 2013, when Linda and Ken McKeevers wanted to sell the restaurant, they didn't have to look far. Jeanne Carrell, the restaurant manager for 15 years, and her husband Donald, also a faithful employee, jumped at the opportunity to buy the historic restaurant. Together, with their own son, they maintain the family traditions that built the Fairview Farms reputation so many years ago.
All the food, including the original family-recipe greaseless fried chicken and those corn fritters that keep customers coming back, is prepared fresh daily. That includes the salad dressings.
While Fairview Farms is known for its family style dining, individual plates also are popular. The wonderful Fairview Farms food also is available in carryout or as a catered meal.
Fairview Farms remains a popular destination for generations of area diners. Let it become one for you.